Buy Posters & Prints Online @ Poster Cartel (35% Discount Code!)
Poster Cartel have emailed me a juicy little discount coupon for using on their site!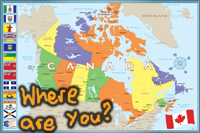 Where

: Online @ PosterCartel.com

Discount

: 35%

Coupon

Code: Moose35
Expires: 31st December 2009
Poster Cartel sell lots of posters, prints, jigsaws, even maps of the world! This 35% discount could be very handy if you wanted to buy a few pieces to spruce up your boring walls.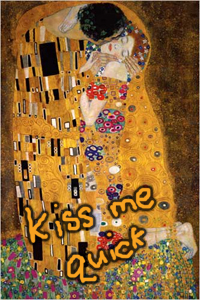 Do you have a home office? How about a big map of Canada to brighten up the room (pictured above right)!? That item is priced at $18, or $11.70 when you apply the promo code. I actually have a map of world sitting rolled up in the corner here, I've never had the chance to stick it up on the wall! It's fun to play "find that country" to show your complete lack of geographical knowledge to your friends.
What about something everyone would recognize, such as Klimt's Kiss? This one isn't cheap, it costs $190 (or $124 after coupons) and it is a ready to hang canvas. You can get it cheaper though, there are different sizes available.
I have always thought this is a lovely print for a bedroom, if it matches your color scheme. It's been a fave of mine for years. You can see it pictured to the left. I'm not an art buff, but I would be a bit artsy fartsy.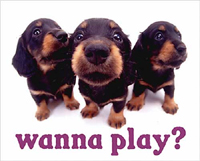 Maybe you're looking for something for a kids room - there would be quite a few to choose from in the "children" section. How about "wanna play" pictured to the right!? That one is only $12, or $7.80 when you apply the promotional code above. There are a lot of cute images in that section.
I really like their section of vintage art. I think these kind of posters would look excellent in a modern kitchen or even in your hallways. Pictured to the left is one of the classic "have a coke" posters. The poster is $14 there, or about $9 after the coupon code is applied. There are quite a few washroom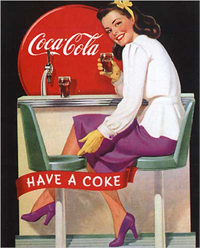 themed ones as well which would be really cute in there.
There are loads of styles and subjects on Poster Cartel, so you can probably find something you like.
Prices are shown there in US dollars, but it is a Canadian owned and operated site. I believe that Poster Cartel operates out of Montreal. They ship to the US and the UK as well.