Adults Who Colour - You Need These Prismacolor Pencil Crayons for $25 @ Amazon.ca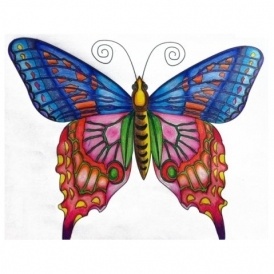 Yay! Lucky us - this offer is back at this incredible price. But it won't last long. For those of us who enjoy the adult colouring books, or want a set of quality pencil crayons for the kids - check this out! The Prismacolor Scholar Pencil Art Pencil Crayons (Box of 60) is currently on sale at Amazon.ca for 67% off! For just $23.26 you will have a set of high quality pencil crayons to get any job done. Amazon Prime members will get free shipping. Otherwise you need to spend $25 or more to have shipping included.
If you work it out, this is a cost of $0.42 per pencil (if you decide you want to compare to other brands). If you're serious about doing some adult colouring and want to reach the minimum $25 spend to get free shipping, I'd recommend you throw this Prismacolor sharpener in your cart as well. I was using a regular everyday sharpener on my Prismacolor pencil crayons and found that they kept breaking. When I bought the sharpener intended for them, I never had the problem again.
Actually, the picture you see above was coloured using these pencil crayons by one of our writers. She just printed the image of the butterfly from the internet and had at 'er with these lovely pencil crayons. I find colouring actually pretty relaxing. Do you?
(Expires: unknown)