Well.ca: Board Games Up To 60% Off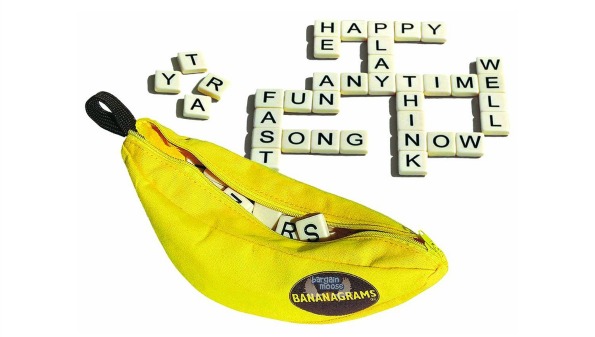 Well.ca has gift ideas on for up to 60% off. I took a look at the list and there are a number of good ideas on here for good prices. Most notable are a number of very popular games at a good deal.
My family and I play quite a few board games. I have always played board games as a child and almost can't wait for my kids to get older to play some of the classic, more adult games I played as an adolescent, like Risk, Chess, Trivial Pursuit and more. But, there are also some new games out there that look really fun that I want to try.  I also really enjoy giving board games as gifts to families, because it is something everyone can enjoy.
Settlers of Catan game - was $30.99, now $26.34. I actually just bought this game from Well.ca. It is the same price right now at Amazon, but if you spend a little more here and you are a new customer, you can use the $10 off $40 coupon to save a bit of money on your entire purchase. This game sells for $45 at other stores.
Ticket to Ride game - was $55.99, now $47.59. This game is supposed to be very popular in Europe and looks like a ton of fun. Amazon sells it through a secondary seller (so you might not get free shipping) for $48 and Chapters for $59.95.
Game of Things game - was $42.99, now $36.54. I've played this at a party and it is hilarious. I haven't wanted to shell out more than $40 for it, so I'm considering getting this now. Amazon sells it for $45.99 through a secondary seller.
Game of Thrones game - was $69.99, now $48.99. Based on the widely popular novel and series. Amazon sells this for a little more at $49.95 through a secondary seller and Chapters has it for $69.95.
Bananagrams - was $22.99, now $16.09 - this highly addictive game is travel-ready. Mastermind has it for $18.95, Amazon for $17.99 through a secondary seller.
Shipping is free on orders over $25 and if you are new to Well.ca, don't forget to use our exmoosive coupon for $10 off $40, as I mentioned above.
(Expiry: Unknown)