Well.ca: Battery Operated BBQ Grill Brush Was $30 | Now $10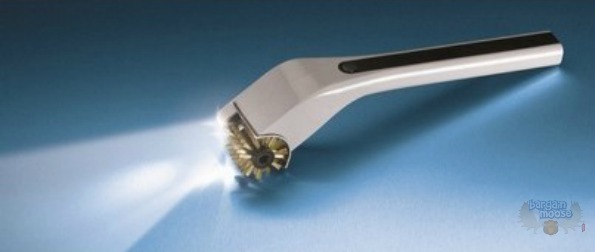 Well.ca has this manly battery operated barbeque grill brush for when you want to play super-grill master and banish all traces of grime from your grill! It is also on sale as super-grill-masters never pay full price! Originally $29.98 the battery operated grill brush is now only $10.
This grill brush is about showing grime who is boss... and most certainly grime is not going to be boss of your grill nor stick to the underside of your food and make it taste all weird! With rotary brush head spins to clear away debris and food particles quickly and easily there is little to no elbow grease required. In fact... this manly grill brush could be operated by a womanly grill-master just as easily. For only $10 it cuts down on your scrubbing time and renews that just new look to your grill surface.
Cleaning done in a breeze. More time for margaritas on the patio. Win win!
Of course if you don't have a grill you could always use it to exfoliate your man's back.
Shipping is free on orders of $25 or more. if you are only going to pick up a single battery operated grill brush than shipping will cost you $4.99. Still means you are saving $15.
(Expiry: unknown)