Well.ca: 50% Off Select Tide - Now $4.99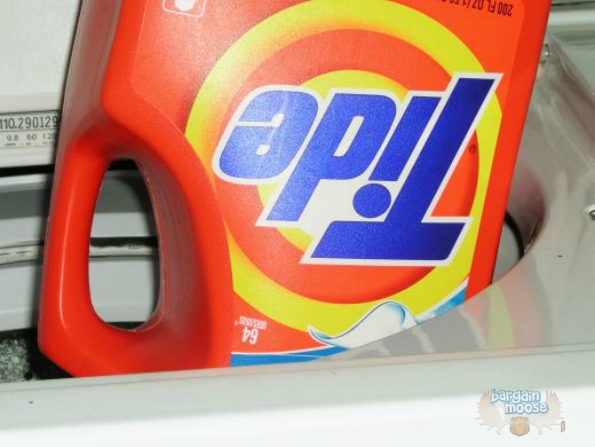 Well.ca has a rather hefty 50% off select Tide laundry detergent at Well.ca this week. Enjoy bottles of Tide that were $9.99 for only $4.99.
The bottles on sale are 1.18L bottles, which will handle between twenty to twenty-five loads depending upon the type you choose.  If you have an HE washer and like to clean your clothes with cold water to be environmentally friendly, then this Tide Coldwater HE Liquid Laundry Detergent is just the stuff for you at only $4.99 now.
Personally I always have trouble with chemicals and perfume and stuff in my soaps so for years we used the Tide Free & Gentle Detergent which is also only $4.99. If you are a bit more sensitive, why not try it out?
My husband only uses Tide, and he has since before I met him. I'm not sure why he shows such brand loyalty when he usually isn't that loyal a guy to any particular brands. However, his clothes are always cleaned with Tide. Odd thing.
Orders over $25 will ship for free (excluding remote locations), otherwise, there is a flat rate of $4.99.
(Expiry: 25th August 2013)