Trade Secrets Canada: 10% - 20% Off Essie, OPI, China Glaze & Vinylux Nail Polishes (+ free shipping)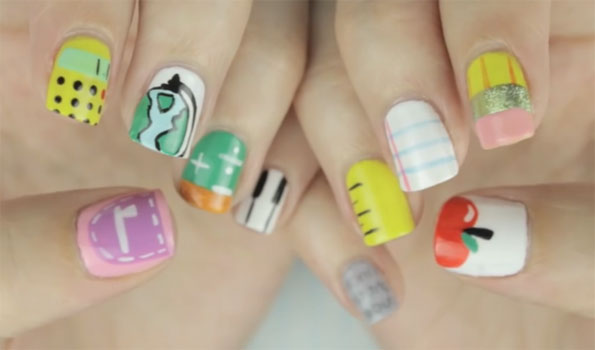 Love doing your nails? Then here's a fabulous offer from Trade Secrets: the more you buy, the more you will save on Essie, OPI, China Glaze or Vinylux nail polish and nail lacquers with a total rebate of up to 20% off. Buy 2 of these select nail polish to get 10% off, 3 bottles to save 15% off or 4 to get a 20% discount.
Although this promotion only applies to just 4 brands of nail polishes, these are nevertheless some of the most popular ones. Here are the original prices you can expect to see, along with how much you're looking at paying with the 20% discount in effect (with purchase of 4 or more of these nail polishes):
Essie: reg. $8.95/ with max discount $7.16
OPI: reg. $10.95/ with max discount $8.76
China Glaze: reg. $8.99/ with max discount $7.19
Vinylux: reg. $11.90/ with max discount: $9.52
It's rare for Essie to go on sale so for any of you Essie fans, now is definitely the time to stock up! In fact, I had a look on Walmart's site and the cheapest price that Essie nail polish is going for is $8.46.
Personally, I'm a huge Essie fan and it's practically the only nail polish I ever buy. The only reason I ever get any other nail polish brand is only because of a sale. Otherwise, I'm Essie all the way because of how easy it is to apply it and since I'm rather lazy when it comes to doing my nails, I also love how long it stays on.
If I'm going out, then very often, I paint my nails with OPI nail polish instead because of the shine that the vast majority of their colour selections provide. Once it is put on, you almost don't even need a top coat but it is much better if you do put one on to seal evertyhing in and make it last that much longer. One of my favourites is the OPI Chicago Champaign because it goes with just about anything and I don't have to worry about re-doing my nails too often.
Plus, although Trade Secrets makes it clearly that it's only on the purchase of 4 nail polishes that you get 20% of, I added more than 5 to my shopping cart and the 20% discount was still applied!
Even better is that Trade Secrets also ships all orders absolutely free.
(Image Credit: cutepolish)
(Expiry: Unknown)