Sears Canada: NordicTrack Treadmill $899.99 (Save $1100!)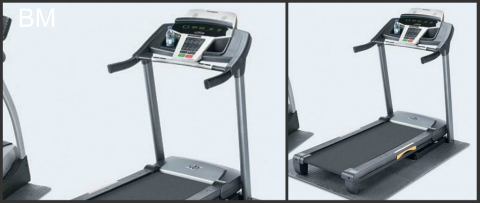 What a deal for anyone wanting to stay in side during mosquito (or black fly) weather and yet still get some exercise! Get $1,100 off this NordicTrack Treadmill... it is on sale for $899.99!  That is over 50% off!
Features:
A powerful Mach Z 2.25-CHP
Universal MP3/iPod dock with speakers
20 x 55'' cushioned heavy-duty commercial-grade running deck
And much more.
It was just announced in Edmonton that the number of mosquitos is very high: usually high is 10 in the light-box after an hour, in Edmonton there was over 50! I could have told them that: the number of bites on my body in an hour demonstrates the level of mosquitos! I would love something like this in my place so I can avoid the mosquito infested air and still do my body some good.
Expiry: 24th, July 2011