Printable Coupon for FREE Item @ Bath & Body Works ($7.50 Value)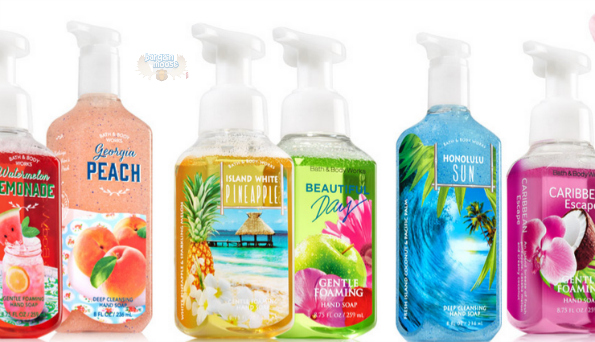 Bath & Body Works has a stellar printable coupon out right now for a free item - no purchase required! Your free item can have a retail value up to $7.50.
Bath & Body Works rarely gives out printable coupons with no purchase - so this is a fantastic freebie. Usually, their coupons are for a free item with $15 purchase or a percentage off $30 worth of goods. I think this coupon is my favourite.
This coupon is valid NOW - so print it off and hurry in to your local store. This offer is so good that I actually had to check whether we had a Bath & Body Works in my city. Indeed they do, in the Woodgrove Centre Mall. I do not use many of their products myself as i have super sensitive skin, but Mother's day is coming up and I want my mother to feel special. Thus, I am going to print off this coupon and pick up up a small gift to take home with me in May.
The coupon excludes outlet clearance items, but is valid on anything else that has a retail value of $7.50 or less. I know you can pick up some nice smelling soap and some mini bottles of body lotion for this price. You may even be able to get some foaming hand soap as well. I have not been into a Bath & Body Works for ages.
I highly recommend signing up for the Bath & Body Works newsletter so these coupons are delivered directly to your inbox. The deal requires you produce the original coupon code and some stores will demand to see the original email or ask for your email address. This is pretty rare, but does happen on occasion. It is really at the store's discretion and we can do nothing about that.
I do hope you enjoy this sweet freebie. Drop me a line in the comments below to let me know what you bought! The last time I posted a Bath & Body Works deal, Mooser Sandy picked up the Forever Red Fine Fragrance Mist (travel size). She highly recommends that scent.
(Expiry: 3rd May 2015)