Polysporin Poly to Go Save $3 Printable Coupon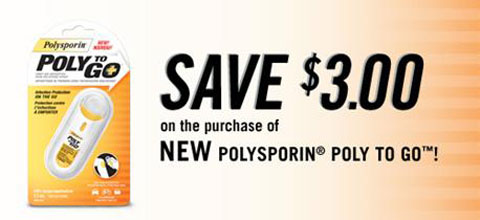 Help cuts and scrapes heal faster as soon as they happen with Poly to Go. Valid all year, this printable coupon will save you $3 when you buy Polysporin Poly to Go.
This coupon expires a long time from now (December 31, 2010) so your minor cuts and scrapes and heal quickly and keep infections away. I know a lot of people (including myself) who should really get this. Accidents happen way too often around us.