Moxies Restaurant Patio Party & Free $10 Gift Card!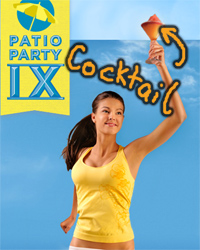 Have you heard of the Moxie's Bar and Grill Patio Party? This is an event held by Moxie's on the 18th of June 2009. It starts at 4pm on that day. If you RSVP online from the link below, they will give you a free $10 gift card at the door!
I'm sure the $10 could be well spent on some nibbles @ Moxies Canada, or perhaps a few cocktails? I don't know if there are any T&Cs for the coupon as you won't get it until that night (e.g. minimum spends).
If you make use of it, do let us all know how much fun you had!