Mail In Rebate for Resolve Canada Oxi-Action Laundry Stain Remover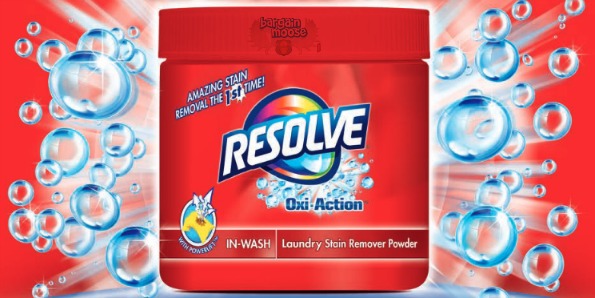 A great way to save money on your groceries and supplies is with mail in rebates.  Right now, there is a great one to take advantage of.  Print off this mail in rebate for Resolve Oxi-Action laundry stain remover to recieve $6.99 cash back for a limited time only.
When you purchase any Resolve Oxi-Action In-Wash Stain Remover, you can receive up to $6.99 to cover the cost  of the product, taxes and postage.
To get this mail in rebate, you will need to complete the Official Refund Form (in the link above), attach the original dated cash register receipt from where you purchased your Resolve product.  You will need to have the purchase price circled, and the Universal Product Code (UPC)  handwritten on the receipt.  This may sound very specific but mail in rebates always are.  If you miss one detail, they may not send you the rebate.
All purchases must be made between August 21, 2014 and September 24, 2014 and all requests for refunds must be received on or before October 24, 2014. That is plenty of time to shop around and get the lowest priced product so you get the most from your rebate.
Keep in mind, the best way to do this is to get the product when it is on sale and use a coupon if you have one.  The company will give you the full refund back, so if you can find it on sale, you may end up getting it for free. For example, right now over at Walmart Canada, they have it on sale for just $4.94 down from $5.83.  Add the taxes and the postage amount and you would end up getting this item absolutely free with the mail in rebate!
For those of you that get flyers in the mail, you may have already got this great mail in rebate in the Smart Source insert.
(Expiry: 24th September 2014)