Jergens Canada: Free Coupons!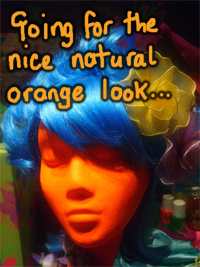 Click here to print out a $3 discount coupon for Jergens natural glow moisturizers.
This is a really handy $3 free coupon that you can put towards the cost of the Jergens glow moisturizer! I think the Jergens moisturizers are normally around $7, but this may vary depending on what store you visit.
TIP: Keep an eye out for a good deal on this product in the store flyers or in-store. If you see it on special offer, then combine it with the free coupon, you could nab yourself a really excellent bargain. If I hear of any such good combos, I'll be sure to blog about it on Bargainmoose. If you hear about a deal before I do - please let me know!

I have used other brands of these fake tan inclusive moisturizers, but I have never used Jergens. I've used one from Johnsons for example, but I always found it leaves my skin smelling really odd, and I just don't like it at all. This $3 coupon encourages me to try out the Jergens tanning brand though!
I also found this page on the Jergens.ca website. It's about the Jergen's "Glow Guarantee." If you are unsatisfied with the product you have purchased, they will mail you a free coupon for a free full-size Jergens Skincare product. You have to tell them a few details as to why you didn't like their product, plus include your original sales receipt (expires 30th June 2009). It's a good freebie if you want to try for it!
This coupon expires on the 30th of June 2010 – wow!
Thanks mondoagogo!