Jergens: $2.50 Off Moisturizer Printable Coupon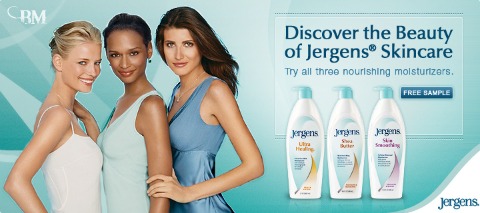 Found a great coupon for $2.50 off Jergen products. Usually I don't post just individual product coupons like this, but the weather is horribly dry where I live as of late, and I have been desperately trying to find inexpensive ways to get hydrated. Lotions are a regular on the shopping list, and the humidifier goes on every night. When I saw that Jergens was giving away coupons, I was like *woohoo*!
It is for 120 ml plus sizes for any Jergens moisturizer. The coupon expires April 30th, 2011 so plenty of time to use it. i have seen these on sale for as low as $3 at places like Shoppers Drug Mart, so you could end up paying very little for a bottle.. maybe even get it for free!