H20Plus Canada: 25% Discount In-Store Or Online!
If any of you like H20Plus bath and skincare products, you might be interested to hear about this 25% discount sale.
Shop Online:
Firstly, if you want to buy online, you can use the coupon code 080375 to get a 25% discount @ h2oplus.com. Canadian shipping is free if you spend $100. Orders under that value are charged $5.95 to $9.95 shipping, which isn't too bad. I've used DealGuild for free cashback in the past as well.
Locations:
There are only a few retail locations in Canada, but if you're close to one then this is a very handy deal. You can buy at: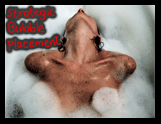 Robson Street, Vancouver, BC
Oakridge, Vancouver, BC
1st Canadian Place, Toronto, ON
Eaton Centre, Toronto, ON
Sherway Gardens, Toronto, ON
To do this, just print and present the email from H20Plus.
Validity:
Thursday, December 11 – Sunday, December 14, 2008.
I really love their bath and shower items. A friend of mine from Toronto is a huge fan of H20Plus, so I've forwarded this coupon on to her!!
Thank you for the image cambiodefractal.