Garnier Canada: Free 28 Day Supply Of Ultra Lift Day Cream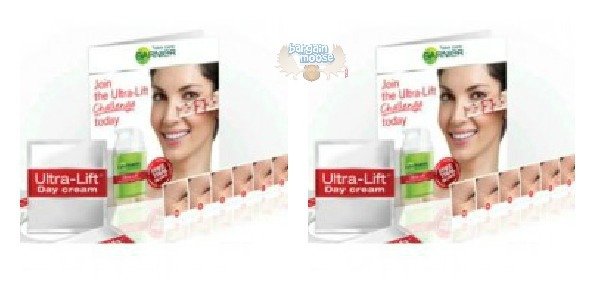 Garnier Canada is offering a free 28 day sample of their Ultra-Lift day cream. This offer is only valid in Canada and you must be 18 or older to participate. There is only one per household permitted, and allow 3 – 4 weeks for shipping after ordered. Offer valid for a limited time while supplies last.
The free kit will include 28 day's worth of samples of Ultra-Lift Day cream, 1 wrinkle ruler and a coupon for $3 off.
The Ultra-Lift Day cream was created to improve firmness, targeting appearance of wrinkles and dryness. It effectively lifts the look of wrinkles without any harsh effects. The cream itself is great for a base makeup as it is non-greasy.
I would say that trying the product is worth it, although I am skeptical, as all the products of this type on the market claim to do the same thing or better. I have tried some of them and have yet to find one that actually makes a noticeable difference. I will again try this and use their ruler to track daily.
(Expiry: Limited time only)