Fruits & Passion Promotional Code for 50% Off 1 Item & Stacks With Special Offers! (Hot!)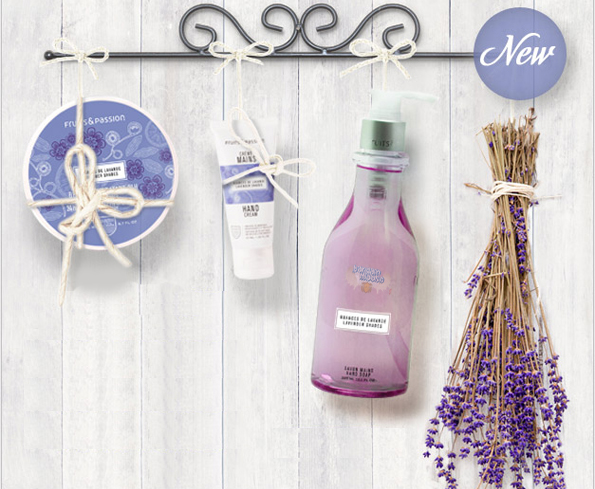 Over on our forum page for Fruits & Passion, Margarita has posted a coupon which gives you a 50% discount on any one item! The coupon code only applies to the most expensive item in your order, but it could be a handy deal if you were planning on ordering a few bits & bobs from them anyway. Here are all the details:
Click here to use the Fruits & Passion coupon code online now
Coupon Code: AWK432
Discount: 50% off 1 item
Expires: 3rd August 2014
The discount applies to the most expensive item in your shopping cart. So for example, if you were ordering this Bamboo Eau de Toilette for $45.50 and this Brightening Lemon face mask for $2.50, the coupon code takes $22.75 off your shopping cart, that's 50% off the highest value item.
Buy any 5 beauty masks for $5 – this is a great promotion. These beauty masks are normally $2.50 each, so it's a good savings amount. They'd be a good deal to throw in to your cart if you are placing an order with Fruits and Passion anyway. I love these little face masks, they're a great treat.
Stacking The Deals
There are a lot of promotions on site right now, which may work out to be a fantastic buy when combined with the above promo code. I didn't think the coupon code could stack on top of the promotions, but after a little testing, it appears to do so. For example, there's a 3 for $24 on select products, such as this Pomelo Ice  24H moisturising cream for the body. When you add three of these to your cart, the total comes to $24, of course. But adding the above promo code makes the total drop down to only $19.03. The 50% coupon code even discounted one of the items in the promotion, extending the savings.
Another example of where the coupon code makes a good deal even better is the 2 for $40 offer on the refills. Throw any two in your cart and it totals $40 (which is an extra $17 saving). Add the promo code and it drops down to only $25.75 – a super saving, a total of $31.25 discount on the original prices!
Freebies
With any order from Fruits & Passion, you will get a free 40ml hand cream. The site doesn't seem to state anything more about the freebie than that. One of the images pictures their "Cucina" hand cream range, so it could be that.
Shipping
If you are spending $85 or more, you will get free Canadian shipping to your home. For orders under that threshold, shipping seems to be a flat-rate of only $5…