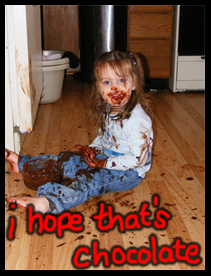 Fruits & Passion… or Laura Secord Canada. That's the 2 stores that this promo is active in. They'll give you a $5 discount on a spend of $25 or more.
I got this free coupon from entering a contest on their website, you can enter it too if you want. There's a chance of winning a one-week package for two at the Grand Lido Negril Resort in Jamaica, value of $6,600. I wouldn't mind a week in sunny Jamaica!?
I guess if you were thinking of buying some nice items for Valentines Day, this might be a good idea? Some choccies from Laura Secord might be just the ticket.
I was just browsing round the LauraSecord website, looking at the yummies. I must say I'm not the world's biggest fan of chocolate though. I like looking at it, I like smelling it, I like cooking with it, but I really don't like eating it very much. If I do eat it on rare occasions, I prefer to keep it in the fridge and munch on it when it is really cold. My partner on the other hand, is a complete chocoholic.
"Hi, my name is C, and I'm a chocoholic. I keep a bar of chocolate in my pocket during meetings at work and I rub my fingers on it and sniff them at regular intervals. I like to sprinkle grated chocolate on various meals… on pasta dishes, on jacket potatoes, on poutine. I just can't get enough of it.

When I run out of chocolate, I just keep thinking about where I'm going to get my next bar from.

My friends are starting to hate me as I come round their house for a chat and steal all the cocoa containing goodies. The management have disconnected the candy machines from work because I keep breaking into them. I burned out the motor in my chocolate fountain from overuse.

I need help."
Thanks RIPizzo.