Canadian Coupons: Zantac Discount (Hit That Heartburn)!
Do you use Zantac? If so, check out this deal for a little bit of a discount! If you are buying a pack of 8, 24 or 50 Zantac tablets, you can use this free printable coupon to get a $1.50 discount. Now, I don't know how much the packs of 8 are, but if they are only a few bucks to start with, you might be able to grab yourself a great bargain!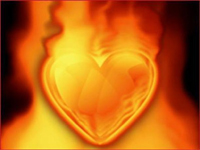 COUPON EXPIRY DATE: June 30, 2009.
Alas, for those of you in Quebec, the coupon is a mail-in-rebate, rather than an over the counter coupon. Shame!
I've never really suffered from heartburn, so I've never used Zantac. My boyfriend on the other hand, never leaves home without it! Apparently he is a big baby and gets some acid reflux thing, so the medication stops his throat from melting to a big puddle of goo. Good stuff!