Canadian Coupons: $6 Discount on Canesten Products!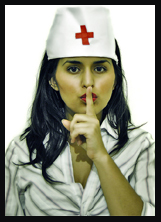 If you'd like to get discounts the next time your make a purchase of Canesten 1, 3 or 6 day treatments, print out this free coupon and present it in store. I reckon you can find a good deal at your local Shoppers or Loblaws… and use the coupon towards it.
Just in case you are not aware, Canesten ointment is for the treatment of yeast infections… which I won't say much more about! For an informative yet funny read, check out "the yeast infection homepage", which states as "wimmin" we should be able to make intelligent decisions about treatments and prevention.
Although, while I was reading up, I found out that Canesten is also commonly used for Athlete's Foot, a fungal infection of the feet and toes. Thankfully, I can say I've never had that!
Expires 31st March 2009 – quite a long running coupon!
Thanks to sevgi.k for the pic.