Bath & Body Works: Free Item with $10 Purchase ($15 Value)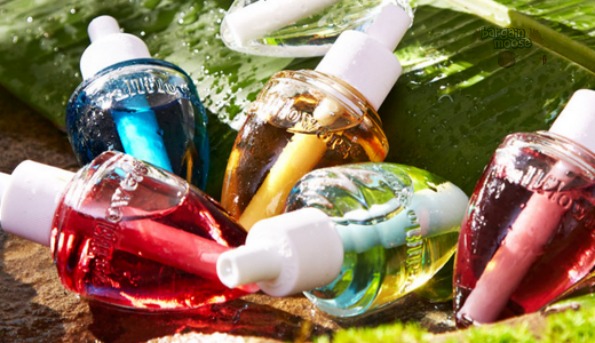 Bath & Body Works has a smoking hot printable coupon code for you to use this long weekend. Purchase $10 worth of items and receive a free item worth up to $15 with this printable coupon.
Usually, Bath & Body Works may offer a 20% off coupon code or even a $10 off $30 code (33% off) but their free item coupons are pretty few and far between. This coupon is actually worth 67% if you buy exactly $10 worth of stuff and get an item that is worth $15. It easily gives you '50% off' as finding a $10 item you want at Bath & Body Works is easy.
If you are placing a larger order, then I suggest using this $10 off $30 printable coupon that we have as well. The coupons cannot be combined so choose wisely or send your partner in with the other coupon, point out what you want - and process your purchases separately.
Summer is coming and I am looking forward to doing a little travelling. I am heading out to my parent's place in May, which is approximately a 14-hour long drive plus a two hour long ferry ride. Essentially, I will be living in my car. Thankfully, Bath & Body Works has gorgeous Scentportable holders and refills for making my car smell all nice instead of smelling like sweat and stale Redbull. I love it when my car smells nice, so I need to pick up a Scentportable kit before I head out.
On the road, you are going to touch many things. Most of them will not be clean things. The nozzle at a gas station, the door handles on public washrooms, and even the bags of chips you fondle lovingly at the station are probably covered in germs. Travelling is stressful enough without a few billion extra germs. Pick up some of amazing hand sanitizers from Bath & Body Works while you are shopping. I think Japanese Cherry Blossom sounds good but I would opt for Sugar Lemon Fizz instead.
These are both fantastic printable coupons valid for this ling weekend only. The $10 minimum is before tax, as is the $30 minimum for the other coupon.
(Expiry: 6th April 2015)