It's already December, and that means one incredible thing: advent calendars are on sale! If you're looking for an "adult" one, you can't go wrong with a beauty advent calendar, and we put together a list of all the best ones available in Canada this year – including some that are marked down! They're in alphabetical order from ARTDECO all the way to Ole Henriksen.
ARTDECO Advent Calendar
This one is still regular price at Beauty Boutique, but from what reviewers say, the $86 price tag is definitely worth it! The calendar contains pretty much everything you need to create your holiday look, including ARTDECO classics like their liquid eyeliner and green tea hand lotion.
Body Shop Advent Calendars
The Body Shop has THREE incredible advent calendars to choose from this year, and they even have a calendar to help with your Countdown to the New Year! The 24 Days of Beauty Advent Calendar, which sells for $69, is already sold out online, but the three other options are still available!
The 25 Days of Game-Changing Advent-ures Advent Calendar sells for $99 ($202 value) and includes all kinds of body care, skincare and makeup treats, as well as a surprise for you to open on Christmas Day itself!
If you want to get a little more luxurious this December, the online-exclusive 25 Days of Game-Changing Advent-ures Ultimate Advent Calendar is $169 ($361 value) and comes with a TON of your favourite Body Shop products (and a few surprises)!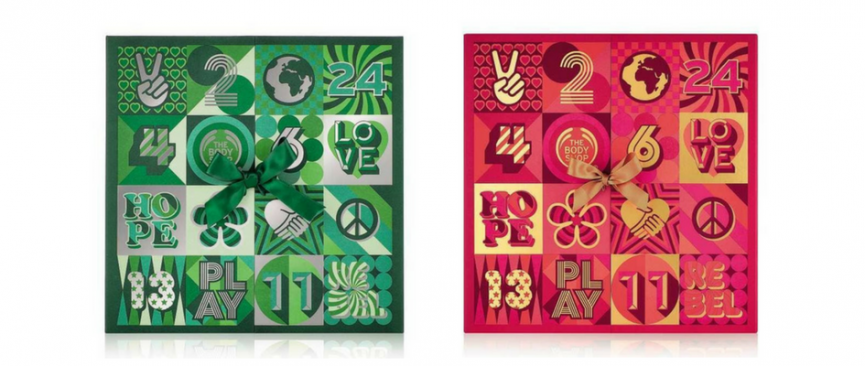 Biotherm Advent Calendar Christmas Set
This super-popular Biotherm calendar is already sold out online at Beauty Boutique! It's marked down to $61.50 from $82, so it's worth checking stores or back online to see if it's in stock later!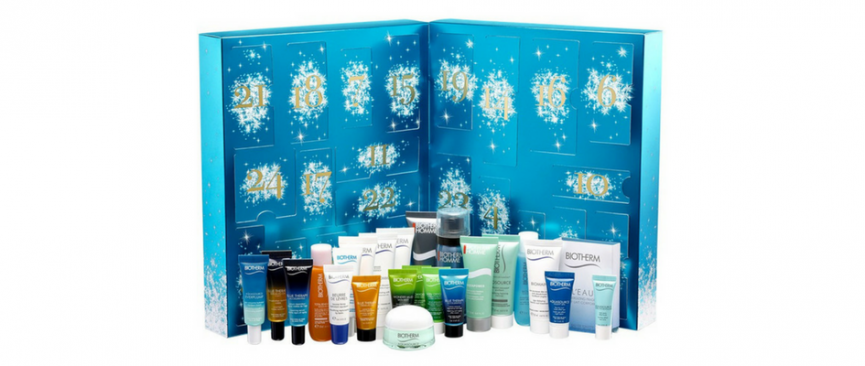 Charlotte Tilbury Naughty & Nice Magic Box
This advent calendar truly is magical. You can buy the Naughty & Nice Magic Box Beauty Advent Calendar directly from Charlotte Tilbury for $250. The price might be a little steep, but you're getting 12 amazing makeup treasures (some of which are full-size, while others are mini), so it's worth it to treat yourself a little here!
12 Days of Ciaté London
This is another one of those 12-day calendars that definitely give you your money's worth! The Ciaté London advent calendar is available from Sephora Canada for $71 ($168 value) and comes packed with all kinds of makeup and beauty essentials!


24 Days of Clinique Gift Set
This calendar is absolutely packed with all kinds of Clinique goodies. Everything from moisturizes to lippies are inside, and you can even get it on sale at The Bay! This weekend (Dec. 1-3, 2017) only, you can use the code FRIENDS at checkout to get it for $76.50, down from $85! Plus, you'll get to add free gifts to your order at checkout!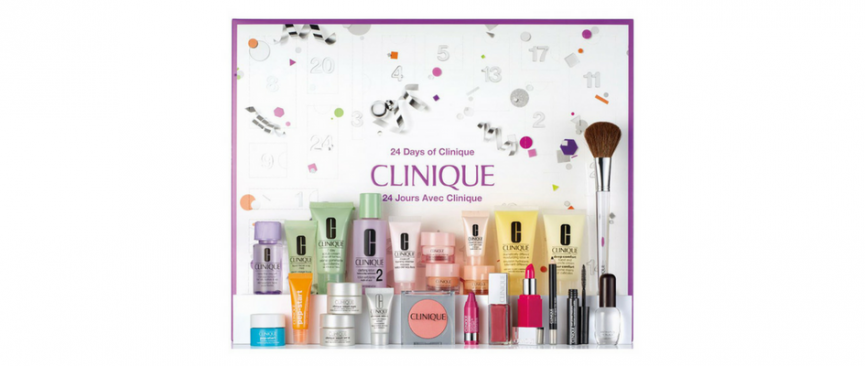 L'Occitane Advent Calendars
L'Occitane has two advent calendars to choose from this year, and both of them are surprisingly affordable (you know, so it might not be too out of the question to get them both for yourself)! Their Signature Advent Calendar is already sold out on their website, but their Luxury Advent Calendar is still available and sells for $134 $186.50 value).
LUSH 12 Days of Christmas
LUSH Canada always seems to outdo themselves with their advent calendars, and this year's is no different! The wrapped gift set is $114.95 and comes packed with a dozen limited-edition holiday treats that include everything you need for the most luxurious holiday baths!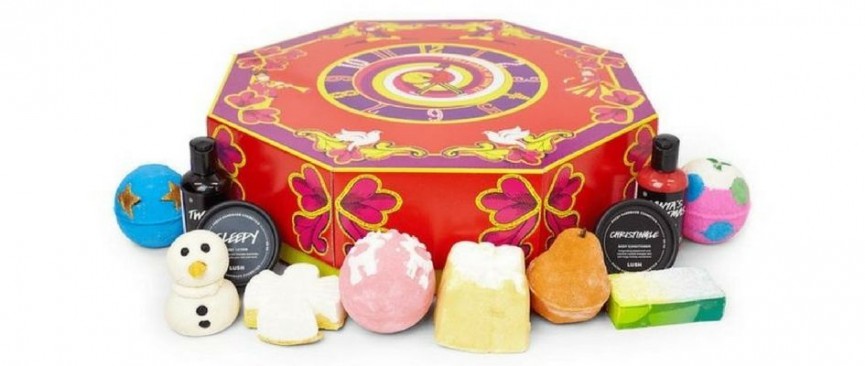 12 Days of OLE Glow Skincare

This calendar from Ole Henriksen includes 12 essentials to help give you healthy, glowing skin. It's suitable for all skin types, and since it's a 12-day calendar, you're not even starting late! It usually sells for $82, but Sephora Canada has it on sale for $62!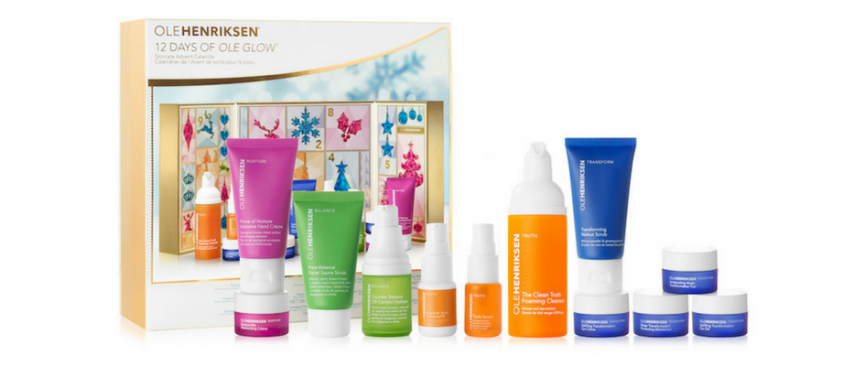 If you liked this post, have a peak at our Where to Buy Beauty Gift Sets article, where we've compiled all the best-selling beauty gift sets this season!