Walmart Canada: Apple TV Only $98 (Was $109)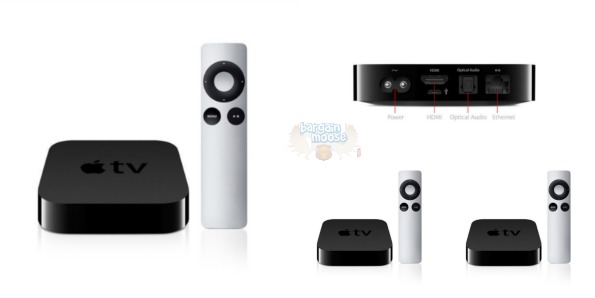 During the Walmart Canada Anniversary Sale, there are great deals on name brand electronics that you might want to consider adding to your household. Currently, Walmart has discounted the Apple TV in black from $109 down to $98 and you receive free shipping.
So we have seen the Apple TV discounted from Apple before, but that only tends to be the refurbished model. We have also seen Staples discount the Apple TV in the past, but even though I have bought it on sale, I have never received it because Staples always cancels my order. I have heard that from many Moosers. Now, Walmart Canada has the Apple TV on sale and they are generally good about fulfilling their orders so I am optimistic.
The Apple TV is a console like device that gives you access to an entire library of movies and television shows. You can rent or buy from the iTunes store and your movies will be stored on the Cloud. You can also just rent (essentially on demand), and use your account to see movies before you decide to buy them or not. That is essentially what I would use mine for. You can also mirror your other Apple products (like your iPhone or iPad) to your TV through the Apple TV.
I price compared with others who are currently selling the Apple TV. Here is what the prices are as of now:
$109 @ Staples Canada
$109 @ Apple Canada
$109.99 @ Best Buy Canada
$109.99 @ The Source Canada
Quite obviously, Walmart has the best price right now. Since Apple TVs do not often go on sale, I think this is a pretty good deal.
My husband and I have been arguing over Netflix Canada versus Apple TV for ages now. I am firmly in the Apple TV camp (while he favours Netflix) because it is a one-time fee and then you just pay for what you want. Netflix Canada is a subscription-based program with a continual fee. You get your best value when you maximize the number of movies and shows you watch per month. As I am not a huge consumer of that kind of media, I think the Apple TV would be more my style. Of course, I am also an Apple fan girl so no bias there! ;)
Receive free shipping on any order at Walmart Canada.
(Expiry: Unknown)