Tiger Direct Canada: $80 Off Dell 24" Widescreen LED ST2421L Monitor (Now $170 | Was $250)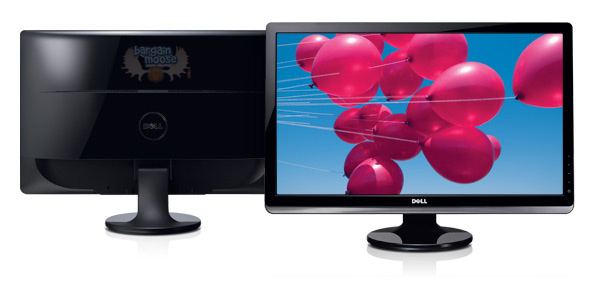 There is an awesome deal at Tiger Direct right now for $80 off a Dell 24" widescreen LED ST2421L monitor right now. Instead of its full price of $249.99, you can get it for just $169.97.
The biggest factors that influence my decision when picking any kind of electronic item are the number of reviews and overall rating because very often it may look good on paper but then severely lack in the performance department. Out of 80 reviews, this monitor actually has 4.8 stars out of 5 with happy customers having written comments like this one:
Delivery was fast, and installation was a breeze. Really like the fact that there are (3) connection points for future upgrades. The only downside is that it is not wall mountable, but with a clear picture and sharp images would highly recommend especially for this price.
Plus, out of all those reviews, only two rated this monitor with less than 4 stars!
With a 24" screen, this monitor features an LED widescreen with an HD display and full 1080p, along with 60Hz and an 16:9 aspect ratio. The HD display is particularly useful for multi-tasking and watching movies but what I like about it the most is that it has an anti-glare display, which means that light or sunshine won't get in the way of you seeing the image on the screen.
As for a price comparison, Amazon actually has this incredible monitor for as high as $312.96.
Shipping is around $15 but the fee will depend on your location and shipping method (i.e., express is more expensive). Once you reach the checkout, it might be tempting to get one of the extended protection plans but neither one of these are obligatory. To skip, simply hit the green "proceed to checkout" button located at the top right-handed corner of the page. Personally, I wouldn't pay more for a protection plan on a monitor, but to each their own! What about you Moosers? Do you always get the protection plans?
(Expiry: Unknown)