The Source: Up to $25 Off Coby MP3 Players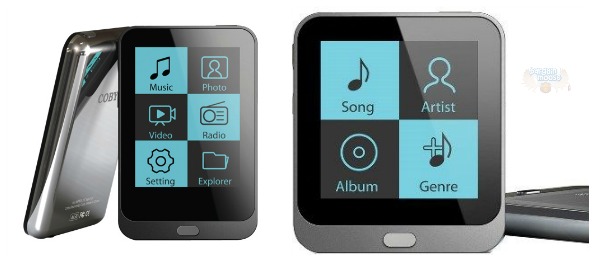 Pick up a Coby Touchscreen MP3 player on sale at The Source Canada. Save $15 or $25 depending on which size you choose.
The Coby MP800 1.44" touchscreen video MP3 player is on sale from $39.99 down to $24.99. This device has 4GB of integrated flash memory and is a compact MP3 player for people on the go.
The COBY MP823 2" touchscreen video MP3 player was $59.99 and is now on sale for $34.99. It has 8GB of integrated flash memory for those with larger music collections.
The devices both feature:
Colour TFT LCD screen
Plays music, video, photos and text
Integrated FM radio
ID3 and LRC support for song and lyric information display
USB 2.0 hi-speed for fast file transfers
Integrated rechargeable battery
I price compared the bigger model with Future Shop Canada. They have it for $49.95, so The Source is significantly cheaper. Shipping is $4.99 but you can get it delivered to your local store for free.
I wrote about this sale because not everyone can afford an iPod and not everyone wants or even likes the iPod. This MP3 player is an affordable alternative that fits into almost any budget.
(Expiry: 18th September 2013)