The Source: IGO USB Dual Wall Charger or Car Charger $19.99 each (Save $10)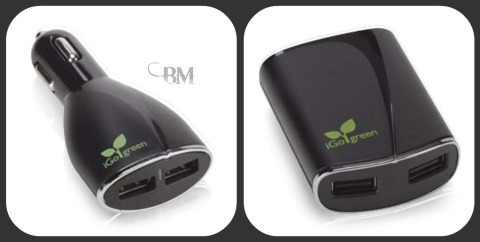 Get power wherever you go with either a dual wall charger or car charger. Just plug in the USB end of any cable and instantly charge your devices. Each of these devices by IGO have been discounted by $10 (33% off) to $19.99 each.
These are IGO Green products, both have earned the Energy Star for energy efficient consumption.
I have two wall chargers, unfortunately not dual but they are invaluable. I hate charging devices via my laptop, so the wall charges are excellent. It gives me more flexibility when I travel. I have long been debating getting a car charger because for any long road trips it would be great to just have in the car to charge up while listening to my device.