The Source: Demo Sale - up to 90% Off!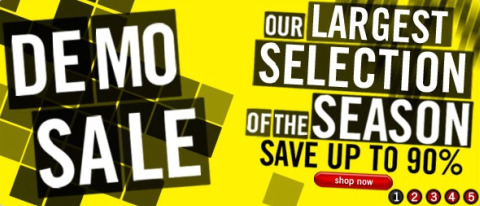 The Source by Circuit City is having a Demo Sale for electronics they have used in their stores as demos. If you are looking for a great deal, this might be the time! They certainly have some fab deals on computers, cameras, and camcorders! All come with manufacturer's warranty.
The Source has a bit of a clunky navigation, so remember to use the side panel on the left to select between categories under the Demo Sale, and the bar above that to select what page, as there are most often multiple pages of cameras, laptops, etc (though it took me a minute to find where to go to the next page as this is a top left hand button function on their page).
Take a look at some of these deals:
Certainly a sale worth looking at!