The Source Canada: 7 Days of Doorcrashers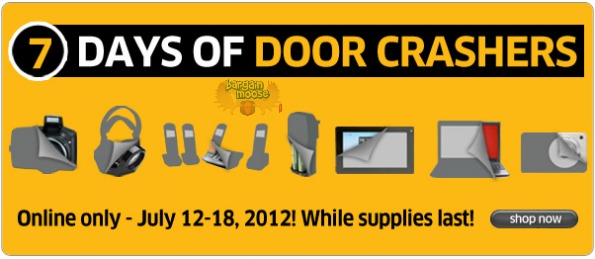 The Source is right in the middle of their 7 days of Doorcrashers. Today's deal is a sweet one, so I thought I would share: Get a Infinicell Battery Travel Charger with USB for only $9.96, which is 50% off the original price of $19.99. Today, they're offering a Nextbook Premium Tablet. It was $249.99 and is now $149.99.
About the device:
Charge your batteries and USB powered devices quickly with the InfiniCell Travel Charger. This compact charger powers up AA/AAA Ni-CAD or Ni-MH batteries with ease. Plus, it comes with a 100-240V input for worldwide use. It includes a USB output port so you can charge your USB powered devices simultaneously.
I really like that it charges things via USB as well. We discovered on our trip to Paris that our video camera only charges via USB... so we were awfully glad we had a compatible charger as I didn't brink my computer.
If you just follow in the daily newsletter you will miss this deal, however, you can always take advantage of tomorrow's deal. From the banner above I would wager it is going to be a tablet.
Expiry: 15th, July 2012