Sony 5" Ebook Reader For $99.99 @ Staples Canada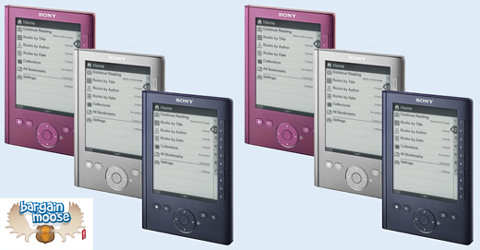 I've found some good deals on the Sony PRS300 pocket 5" Ebook Reader. You can buy it for only $99.97 from Staples Canada!
Now, as they say on the interwebs, your mileage may vary! There may be stock in your local store, there may not. When I checked the deal out online, I was able to order a silver one (tested using a random Ontario postal code). The black happened to be out of stock, but you should check your own local area by signing in on Staples and seeing what stock they have available.
I have the slightly larger model of this one, and I love it. It even led my sister to buy one too. She has this model, in pink and she won't leave the house without it. She's slowly making her way through all the Stephen King books in existence... and that's a lot of books.
P.S. If you'd like to pay $20 extra and get a case with it, you'd be safer ordering from Best Buy (dark blue, silver or pink). I definitely recommend getting a case for your reader.
(Ends 4th November 2010)