Sceptre 21.5" Monitor For $139.99 & Free Shipping @ Newegg.ca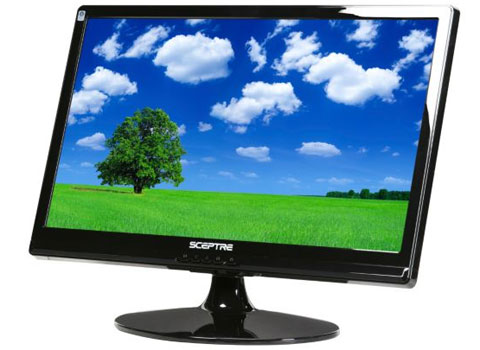 If you'd like some bigger screen space to browse Bargainmoose, check out this deal on a 21.5" monitor from Newegg.ca. They are offering the Sceptre monitor for only $139.99 with free shipping too!
The monitor might not be a huge named popular brand, but for this price, I think it's a fairly good deal. Feature wise, it sounds like a pretty good spec too. And from the looks of the image above, the monitor seems quite stylish as well.
There are a lot of customer reviews on the Newegg website as well. The majority of these rate this monitor with 5 stars. One person mentions that it doesn't come with a DVI cable, which you will need to buy separately, if you don't already have one. It probably comes with a VGA cable, which is the older standard for connecting a monitor to your computer.