NewEgg Canada: Toshiba 1TB USB 3.0 2.5" External HDD For Only $50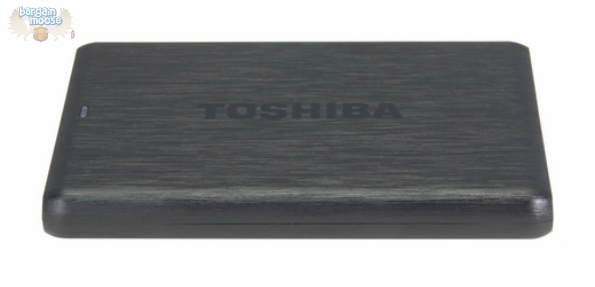 Get the fastest, smallest, cheapest external HDD around only from NewEgg Canada!
Okay, maybe it isn't the fastest, smallest and cheapest around, but it uses a 2.5" inch drive, which is the smallest common hard drive form factor. It is using USB 3.0 which is the fastest common connector around. Finally, at $49.99, well, you aren't going to find a better price anywhere that I know of.
I know 1TB isn't that much nowadays, but the USB 3.0 external drives are still pretty expensive, so getting a similar drive in 2TB bumps you up in to the $100+ range. Since it is only 1TB, I'd probably use this for active data. That is, data that I am going to be using in the future, such as a TV series or bunch of movies I plan to watch, a video I am editing, a picture I want to show to the family, etc... I likely wouldn't keep my Christmas movies and college labs on it, because those aren't files I am going to need in the near future. I can keep those on my slower, bigger external drives.
The drive is normally $30 more at $79.99. Shipping is $4.99. I don't know that this is specifically a Boxing Week deal, but it's great regardless.
(Expires: Unknown)