NewEgg Canada: LG 39" 1080p 60Hz LED-LCD HDTV for $350 + Cyber Monday Aftermath Sale! (EXPIRED)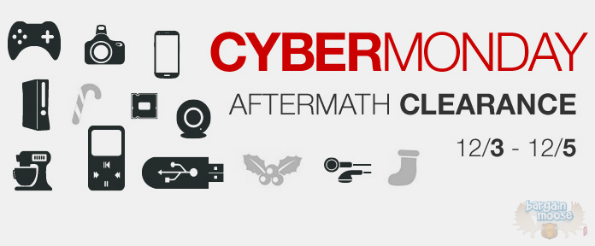 Still recovering from Cyber Monday? Nothing helps like buying more stuff from NewEgg Canada!
NewEgg Canada is squeezing everything it can out of the whole Black Friday/Cyber Monday thing. Don't get me wrong, it's not a bad thing, you're getting a great TV out of it for super cheap.
The TV is an LG 39" 1060p LED HDTV and it's only $349.99. The price was $599.99 so you are saving $250. This is actually a carry over from yesterdays Cyber Monday deal but it's a really good buy so I thought I'd feature it again. A lot of stuff have been carried over though so if you missed some stuff you might still be able to find it here!
There are a few more great deals in their Cyber Monday Aftermath sale and here are just a few!
(Expires: 5th December 2013)