NewEgg.ca: $10 off Select ADATA External Hard Drives + Free Shipping!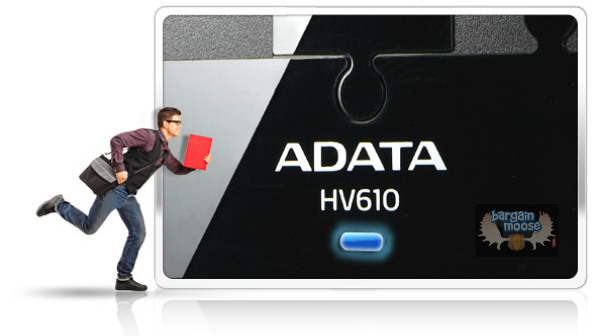 Storage is cheaper than ever. Does that mean that NewEgg's deal on ADATA hard drives is from the future? The answer is yes.
These are the four hard drives available. There are actually only two hard drives but in different colors.
To get these deals you need to use the following coupon code:
Discount: $10 off
Coupon Code: ADADASHO24C
Expiry: 28th October 2012
These are pretty good deals, especially with free shipping. I suggest the 1TB drives as they are cheaper per MB than the 500MB drives. At the rate that file sizes are climbing with HD Video and high res images you can tear through 500MB really fast. In fact, you can go through 1TB really fast. I have two 1TB drives on my server in the basement and they are both almost completely full. You can never have enough storage, kids!
(Expires: 28th October 2012)