Mini Boombox For $5 @ Chapters Indigo Canada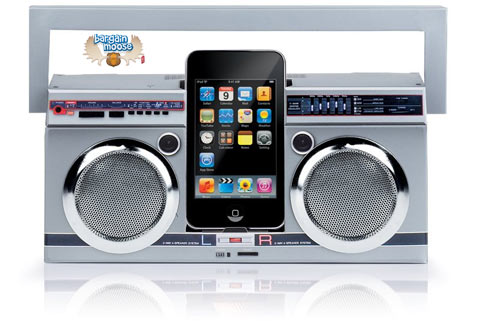 How cute is this?! I spotted the mini boombox on sale at Chapters Indigo for only $5, a 75% reduction on the regular price of $19.99.
What is it? It's a little cardboard mp3 dock with speakers, which should be compatible with any device with a 3.5mm audio jack, like your mp3 players or iPhones.
Blurb:
Blast your favourites with the 80's-inspired Mini Boombox. Made from recycled materials, battery-free and compatible with any 3.5 mm jack audio device.
As for the reviews on Chapters Indigo, they seem to be a little bit mixed, with an average rating of 3/5. I think many people bought this item not realising that it is a little cardboard system,  and won't be incredibly powerful. But one reviewer summed up my own thoughts about the mini boombox:
I knew that it had to be just a cardboard thing, but for $5, who cares...and it works great. I can take it with me where there are no plugins and sounds great. I think it is cute and I love it!
The free shipping threshold on Chapters Indigo is $25, so this item alone won't entitle you to receive free shipping there. So I'd recommend buying a few other things too, to push you over that free shipping threshold.