Lorex Technology: 15% off Security Camera Systems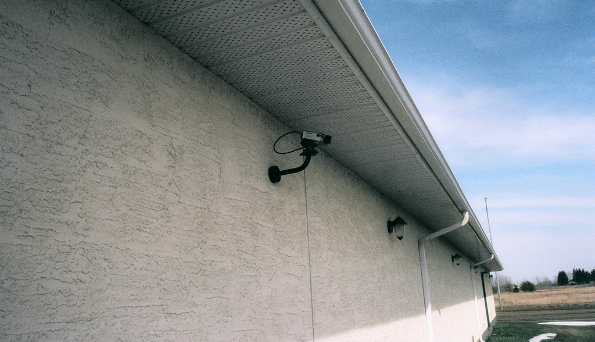 Secure your home, business or compound with a security camera system from Lorex for 15% off!
Click here to get 15% off security camera systems @ LorexTechnology.com now
Coupon Code: SYSTEM15
Discount: 15% off Camera Systems
Expiry: 30th September 2013
I hadn't hear about Lorex until someone within the international conglomerate known as BargainMoose told me about this deal. It's a great deal on something that is normally quite pricey. Dropping 15% off the price isn't going to make them affordable to everyone, but it will certainly help. These aren't just cameras, they are full security systems all ready for you to install and start using. You can get HD, Wireless, Night vision and a whole bunch of other hardware and software features. They have a great range of prices too. You can burn thousands of dollars or only a few hundred for a full featured system.
BarginMoose actually uses a lot of Lorex security products. The picture above is actually one that a guard took of BargainMoose's main command post while he was on patrol. Sure, we have two chain link fences festooned with razor wire. Sure, the eighteen cement guard towers feature three guards carrying M4 Carbines, M40A3 Sniper Rifles and Kimber Custom Defence pistols. And of course the ten foot gap between the fences is manned with gunnery locations sporting five trained guards, two M2 .50 Cal Heavy Machine Guns and three MK19 40mm Automatic Grenade Launchers. We have all that but it's the cameras that really keep us safe. If we can't see who is trying to break in, we're totally unprotected. Plus, some jerk keeps on stealing my lunch. I really need to review the recordings.
For more security deals, check out our Lorex Coupon Code page!
What do you guys use to secure your compounds? Let me know in the comments below.
And if you don't believe me about the picture, well, just look at the name in the image credit below.
(Image Credit: PinkMoose)