Laptops From $121 & Free Shipping @ Refurb.io!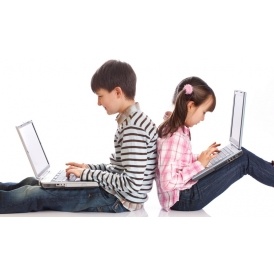 I am the last person you should ask for advice when it comes to laptops - but I do know the first place you should shop for one! Right now Refurb.io has their One Year Anniversary sale on - and you can get laptops for as low as $121. Plus, use our exclusive code SHIPBYMOOSE to get free shipping with no minimum purchase.
I have to be super thankful that Refurb.io is so helpful. When I was last shopping for a laptop, I thought I would go crazy. To me, they all have keyboards and screens that light up. Most of them fold, and show you moving pictures on the screen! All those stats meant nothing to me but Refurb.io walked me through the process and suggested some great computers at affordable prices. Where as I felt Best Buy and Staples etc. really just tried to sell me something with all the bells and whistles (that I don't really need).
So while prices do start at $121, the first computer I would look at for myself would have to be the Dell Latitude E5410 i5 which is on sale from $279 down to $229. This laptop is powerful enough for me to work on, but affordable enough that I won't have a heart attack every time the kids want to use it. There are several computers in around that price range, and everyone has different needs of course. So have a look around and see what you can find right now!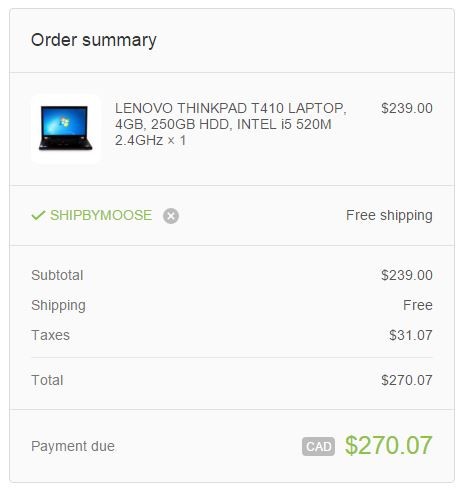 As you can see your total and everything is included here but shipping will be free thanks to our exclusive coupon code. Can't beat that! I'll also tell you that Refurb.io lists the grade of the computer in the description. The laptop mentioned above was "Grade A" so the laptop should look next to new when it arrives. Cool, eh!?
Don't forget to check out our other Refurb.io coupon codes in our Bargainmoose forum.

(Expiry: Unknown)