iHealth Wi-Fi Smart Scale & Body Analyzer was $140 now $50 @ BestBuy.ca *HOT* (EXPIRED)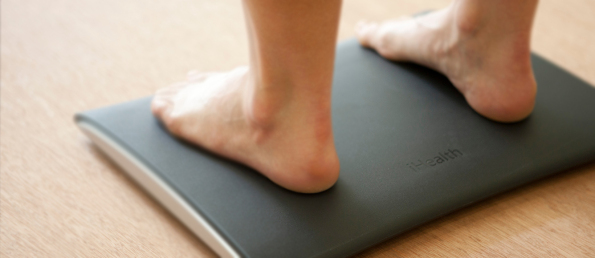 I am sure many of us have committed to eating healthier, being more fit or even losing weight for the new year. If that is the case, then you might want to get your hands on this deal from Best Buy Canada. For a limited time, you can get 65% off the iHealth Wi-Fi Smart Scale & Body Analyzer and pay just $49.99. You will even get totally free shipping with this purchase. This sale price is valid today only, so don't wait to snag this nifty scale.
This same scale seems to retail at other Canadian stores for anywhere between $120 and $215, so I would definitely consider this a hot bargain that won't last long. The iHealth Wi-Fi Smart Scale & Body Analyzer is going to be your perfect companion to help you stay fit. Get to know yourself inside and out with the help from this neat iHealth gadget. For just $49.99, this item is a steal.
The iHealth Wireless Body Analysis Scale will tell you all about your personal weight, body fat percentage, lean mass, body water and so much more. You can download the MyVitals app through the App Store or Google Play so you can compare your points on a timeline, set reasonable goals for yourself and even share your recorded information with your doctor.
You will also be able to connect the scale to your home WiFi network so that it will send all of your data straight to your MyVitals app which is totally free. The app will track your recorded information, and if some of your friends share the same goals then you can compare statistics if you wish. Your data is even backed up for totally free on the iHealth Cloud. What are they going to make a "Smart" version of next?
This scale can support a total of 20 users. I am sure you don't have twenty people living in your home, but this is great if you have friends or family come over often. You can share goals which will equal to more motivation, right? BestBuy.ca offers free shipping on all orders over $25, so you will get free shipping with this purchase of course. This sale is valid today only, so don't hesitate!
(Expiry: 13th January 2016)