George Foreman Grill Only $19.97 + Shipping @ Tigerdirect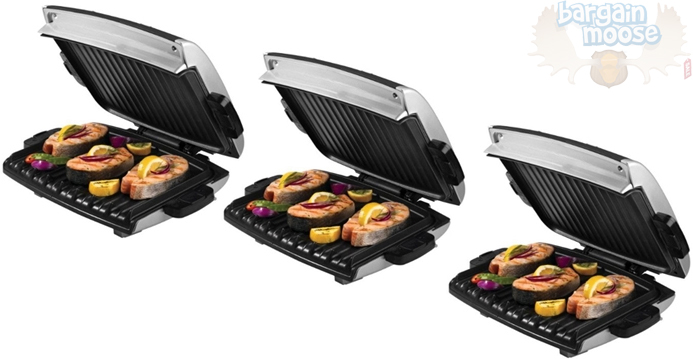 This is a deal from Tigerdirect for the George Foreman GR180VP Grill - it's only $19.97!
I checked the shipping charge, and it was about $8 (will depend on where you live). But even including shipping, that's still a good price for the George Foreman GR180VP Grill.
This George Foreman grill has previously been on sale at $49.99 at Tigerdirect.
One bugbear you might have with this grill is that it doesn't have removable plates (but at this price, you can't have everything). Even so, it still has very good ratings on Tigerdirect. One of the customer reviews makes a very good point:
It is very good for making fast lunches and dinners without having to set up my barbaque or heat up my house with the oven.
I've never used a George Foreman grill myself, but I've been thinking about it. As the fat is running away from the food, and there would be less fat content in the finished cooked product, does that mean the food is going to be less tasty? I was frying up some burgers last night, watching them sizzle in their lovely fattening juices, and can't imagine cooking them any other way. They tasted super. :)
What do you think? Do you use one of these? Do you find the food is just as tasty, or not quite as good as it used to be?