Gaiam Yoga Mats just $18 (Save $7) @ Best Buy Canada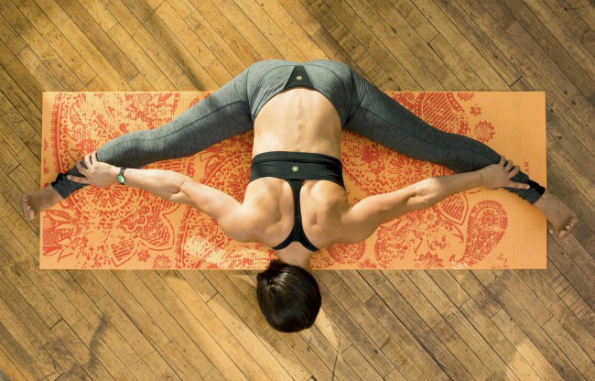 Best Buy Canada has the best prices on Gaiam Yoga mats right now with their newest sale. All yoga mats were $24.99, but they are now on sale for $17.99 each. There are several different mat colour and pattern combinations available. Shipping is free on $25 or more so I recommend buying two or adding a little something extra on (suggestions below) to reach that $25 minimum.
Gaiam is one of the top companies in Canada that produces yoga accessories like mats, balls, weights, platforms, and more. They even make socks and gloves. However, their yoga mats and their water bottles tend to be the most popular and I can see why. They are affordable, they have great colours, and they have funky designs. For example, this Gaiam Tree of Life Yoga Mat is on sale from $24.99 down to $17.99. It is one of Gaiam's most famous designs and it retails for $26.76 @ Amazon Canada and $24.99 @ Chapters Indigo.
I like green - but not that green. I much prefer purple to tell the truth. This Gaiam Fireworks Yoga Mat would be a good choice as it is such a pretty colour and I like the little explosions of fireworks on the corner. Alternatively, I could also go for the Gaiam Bloom Yoga Mat if I wanted deep purple/red tones. I am more of a lavender fan so this Gaiam Willow Twig Yoga Mat would probably be my first choice. I also like how the graphic goes from top to bottom on this mat. It feels larger.
Not everyone is a fan of purples and reds; therefore there are other choices as well. In the blue family, you will find the remaining three mats. This Gaiam Icy Blossom Yoga Mat would be my favourite of the three and probably my second favourite overall. This mat combines deep sea blue with a lovely lighter blue and aqua.
The other two mats are the Gaiam Ash Leaves Yoga Mat and the Gaiam Sky Yoga Mat. Now, several of these mats have less than 10 left in stock, so shop this deal as soon as possible.
Now, this yoga mat is short of the free shipping minimum so here are a few suggestions. The Gaiam All-Grip Yoga Brick is on sale from $114.99 down to $12.99. It makes an excellent yoga accessory. The Gaiam Hand Yoga Towel - Purple is only $9.88 so it would also make a good add-on.
(Expiry: 21st January 2016)