Future Shop Canada: Dynex 1.5L Stand Blender Only $9.99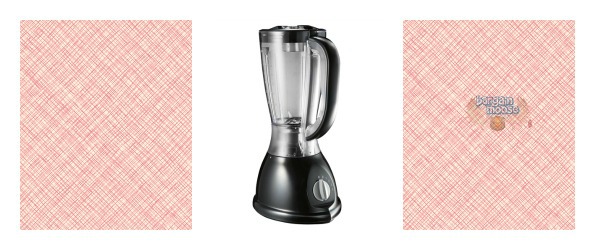 Future Shop Canada has a Dynex 1.5L Stand Blender on for only $9.99, saving you $20 from the regular price of $29.99.
Before I go into the details about this blender, let me just say, how can you beat getting a blender for less than $10?
With four speeds powered by a 375 watt motor, this small blender is still powerful enough to do some good blending. It is easy to clean with a detachable body and stainless steel blade. An automatic safety system shuts the motor down when the lid is removed, which is also great for making sure you don't make a huge mess, as I have done many a time by taking off the lid at the wrong time.
This blender also looks great with a smooth black finish and stainless steel accents.
If you are the type of person who doesn't need an expensive blender, either because you rarely use a blender, or you make just one smoothie for yourself a day, this machine is perfect. Why lug out and clean a giant blender that does the work for an entire family, when you need it just for you?
This would make a great gift for a college student or someone getting their first apartment. It would also be great as a takeaway blender for camping or the cottage. For the low price, you could pack it away for half the year and not worry about it until you need it.
Get free shipping on orders over $20.
Expiry: 31st January 2013