Future Shop Canada Boxing Day Flyer Is Out Now! (Dec 24-28)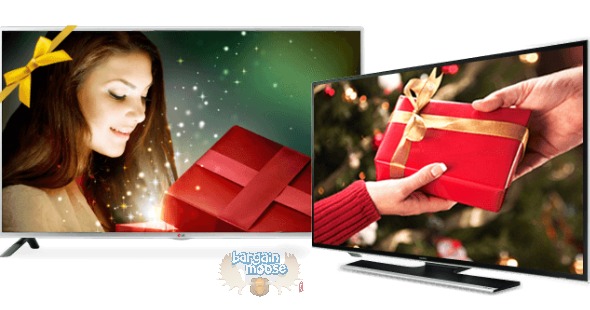 The Future Shop Canada Boxing Day flyer has just been released. This flyer is pretty exciting with 47 pages stacked with deals. Remember, if shopping online at FutureShop.ca you can also receive free shipping on orders over $25. This does not apply to oversized items though.
This Future Shop Boxing Day sale will start on the 24th of December at 8 PM EST at FutureShop.ca but the in store sales will start on the 26th of December at 6 AM. I suggest getting into your closest Future Shop Canada store early on Boxing Day to ensure the item you wish to purchase is not sold out by the time you get there. There are no rain checks.
The iPhone 6 has been a big release this year; I was hoping to see a lot of deals on it during all of these Boxing Day sales. I actually have not been too impressed with the offers I have seen so far. Future Shop is offering the iPhone 6 starting at $29.99 after a $50 trade in or $79.99 without a trade in. Of course, there is a catch - this only applies to select 2-year new activation or renewal plans.
Now I was impressed with some of the TV deals at Future Shop during their Boxing Day sales. The Samsung 50" 4K Series LED Ultra HD Smart TV is only $899.99 which is $800 off the previous price. I wouldn't even need to go to the movie theatre anymore if I had a TV like this, it would be an investment, right?
While Future Shop Canada might not be the first place you think of buying a cookware set from, this offer might change your mind. During the Boxing Day sales at Future Shop, you can save up to 75% off a huge selection of cookware sets. The Paderno 13 Piece Avonlea Stainless Steel Cookware Set was $849.99 and will be only $249.99 during the Boxing Day event. This offer will be available online only.
There are other offers available too - save up to $700 on major appliances and save up to $100 on Apple products among many other deals. All of the Future Shop Canada Boxing Day sale items will be limited in quantity and limited to one per household.
Here are just a few of the first pages of the Future Shop Canada Boxing Day flyer. You can view the full flyer here.
[gallery link="file" ids="200732,200733,200734"]
(Expiry: 28th December 2014)