Dell Canada: $25 Off Sanyo Eneloop Rechargable Battery Power Pack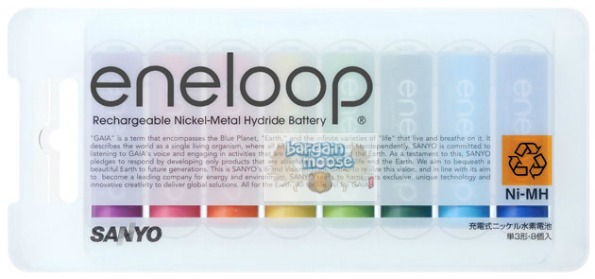 I've got the power! Or... Dell Canada and Sanyo have the power. But for a mere $29.99 you can have the power too!
Everyone should have a bunch of rechargeable batteries but if you don't or, like my grandfather did, you've held on to the same set for a few decades, this is the deal you want.
The Power Pack is only $29.99, which is a $25 discount off of the original price of $54.99. On top of that, Dell is shipping this for FREE!
So, what do you get? Well, you get eight AA batteries, two AAA batteries, spacers to use the batteries as D or C batteries and a charger. The charger has a fold up plug so you don't have another cord to deal with. The batteries charge overnight and, according to reviews, store for a long time and last as long, if not longer, than regular alkaline batteries. Another bonus is that the batteries come pre-charged. It's really, really annoying to get something like this and have to charge it. Charging takes about 6 or 7 hours and can be done 1500 times.
(Expires: Unknown)