Chapters Canada: 50% Off Phonofone III For the iPhone - Now $99.99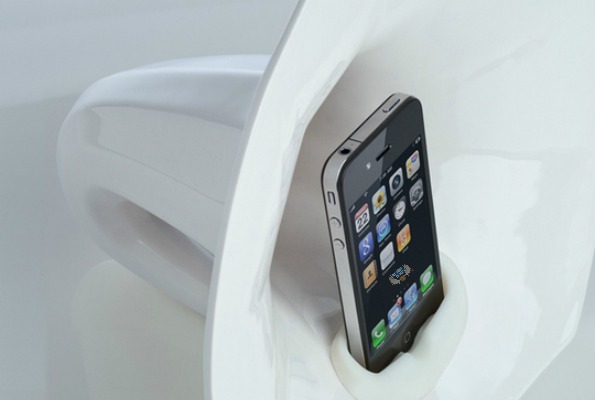 I am a big tech gadget girl geek - and this tops one of my charts. It is a passive amplifier - requiring no external power source - for your iPhone. Regularly priced at $199.99 it is on sale for $99.99.
This creature looks like a work of art. It looks like the top of a gramophone with your iPhone perched inside. At geek.com they did a comparison between the Phonofone III and the Bone Horn, also a passive amplifier:
Though the Bone Horn only magnifies the sound to 13 decibels, the Phonofone III amplifies the speaker roughly 4x, or about 60 decibels. And, unlike the Bone Horn's silicone body, the Phonofone is handmade from ceramic. If you think it looks heavy, you're wrong; the Phonofone weighs only 1.75 lbs.
It's a gorgeous sculpture and something I would love to have sitting in my home on the end table or the coffee table. It would make a lovely centerpiece when the iPhone is not docked - and still look stunning when the iPhone is in the center of it. At 50% off, it is fairly affordable to.
Expiry: Unknown