Best Buy/ Future Shop Canada: Wii U Super Mario 3D World Deluxe Set Just $250 (Was $300)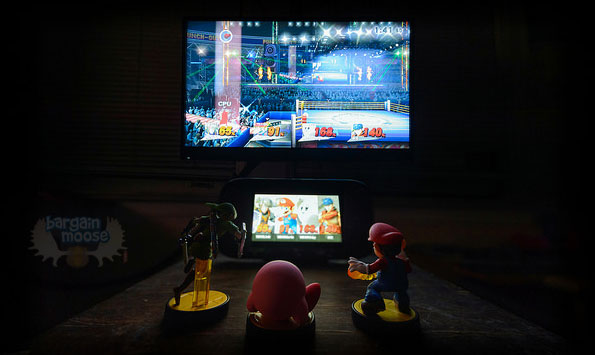 Ready to make the leap into the land of the Nintendo Wii U? Both Best Buy and Future Shop have discounted it by $50. Until the first day of the new year, you can get it for just $249.99, instead of its original price of $299.99.
The last time that we saw the Nintendo Wii U go down in price to just $250 was all the way back in the third week of November during Toys R Us' Moonlight Sale and even then, the sale only lasted two hours! Even Best Buy's and Future Shop's discount aren't that long-lasting as you can only secure them during the next couple of days. Everywhere else, this console is still priced at its full price of $299.99.
This Nintendo Wii U deluxe set comes with the console itself, a sensor bar, a gamepad, and the Super Mario 3D World game. Other accessories like a gamepad stand and all of the necessary wiring are also included.
I bought this exact same set last year and I LOVE it. Super Mario 3D World is a super fun game to play, especially as a team with someone else or even a couple of friends and will most definitely keep you entertained for days, if not months like in my case. Plus, once you have officially beat the game, there are a couple of bonus levels to keep you entertained just a little while longer.
Unlike the PlayStation and Xbox consoles, a major perk of getting the Wii U is that it's backwards compatible. This means that if you have the previously released the version, the Wii, then you could still continue to use the games that you already have. This is a major advantage, especially if you have a large collection of Wii games just sitting, waiting to be played.
Since both Best Buy and Future Shop ship orders over $25 for free, you're sure to get your brand new toy delivered at no extra charge as well! ;)
Moosers, do you have a Nintendo Wii U? Which games would you recommend?
(Image Credit: niXerKG)
(Expiry: 1st January 2015)