Best Buy Canada: Flash Sale On Macbooks And iMacs One Day Only (EXPIRED)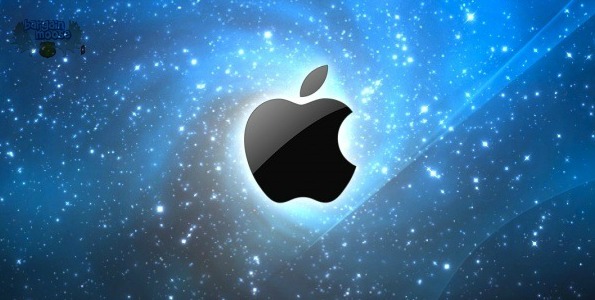 For one day only (September 24th), Best Buy is having a sale on many of their Macbooks and iMac computers. No, nothing is 75% off of the retail price, but Apple product sales are typically scarce, and it can be a great time to purchase one of these products - especially if you're starting out your school year and want a newer computer. Some of the Macbooks that you can save on today include this Apple Macbook Pro 13.3" With Intel Core i5 2.5GHz that you can get for $999.99 (regular price is $1199.99), and this iMac 21.5" Intel Core i5 Dual-Core 1.4 GHz Computer for $999.99 (regular price is $1099.99). Your order will also qualify for free shipping. To check out the many Macbooks and iMacs that are on sale, just click on the link below.
Whether you're looking for a top of the line, powerful Macbook (like the Macbook Pro 15.4" Intel Core i7 2.2GHz With Retina Display, which you can save $200 off of the retail price on since it's on sale for $1899.99), or if you want one that's more affordable (like the ones I mentioned at the beginning of this article), this is a noteworthy sale that should please plenty of people.
Macs have exploded in popularity during the past decade, and if you happen to go to a Starbucks location or a shopping mall, the chances are high that you'll notice someone using a Macbook laptop computer. I personally have an old iMac G4 computer (remember the one that looked like a lamp shade?) My significant other has had a Macbook for the past 4 years, and it's still working like a charm without any noticeable slowdowns or issues. It's still the only computer that she currently uses.
Apple products tend to be crafted with quality being in mind, which is why most of them sell for premium prices when compared to PC products. If you were to purchase the Apple Macbook Pro 13.3" With Intel Core i5 2.5GHz at Staples, it's currently $1199, while it would cost you $1199.99 at Future Shop today (it's currently on sale at Best Buy for $999.99). Listed below is a brief review from a satisfied Best Buy customer:
I wish I had bought it many, many years ago. It takes a bit of time to get used to compared to a regular laptop but once you do, it's fantastic. I would recommend the MacBook Pro to everyone.
Best Buy is also having a one day sale on Apple iPads, which you can check out by clicking here. I hope you enjoy your Wednesday, Bargainmoosers!
(Expiry: 25th September 2014)