Azio Blue Backlight Gaming Keyboard Was $80 | Now $23 @ NCIX.ca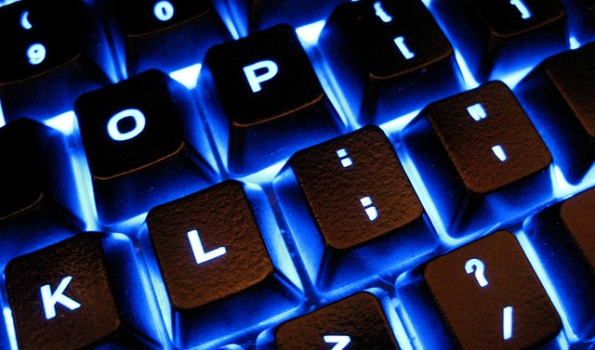 The Azio gaming keyboard is on discount today, and you can score it at a steal. This blue backlight keyboard was $79.99, but you can grab yours for only $22.99.
The keyboard I am featuring today is a basic gaming keyboard that should work well for a beginner or occasional gamer. This keyboard is backlit with blue so you can see the keys while you are focused on your game.  There is a volume control knob on the keyboard. There is also a palm rest included that is detachable so you could adjust it or remove it all together if you choose. This keyboard has a one-year warranty included, which will back up your purchase.
Price Comparison
The only place I am finding this keyboard is Amazon.ca. You can purchase this keyboard for $41.69 with Amazon, or pay almost half of that at NCIX. This Logitech USB Gaming Keyboard @ Best Buy Canada looks to be similar, but you would pay on sale, $65.89.
Reviews
Reviews are looking good overall. I find the reviews at NCIX mostly speak about the backlight.  Here is one review at NCIX.
Solid Feel, Reads well with the room lights off. A few macro keys would not hurt. I needed a backlit keyboard, and this does the job well. The lighting can be turn on/off, but mine stays on until bedtime as it enhances the view of the keys even in the daytime. For the sale price, it is well worth it.
I might suggest looking at Amazon.ca to read the reviews if you are considering this purchase. Reviewers mention that the keyboard is not loud and is bouncy for when you are typing at fast speeds during an intense part of your game. Also mentioned is that the volume knob is not as large and bulky as it looks in the picture.
Shipping
Flat rate shipping for this item is $8.99. The good news is we can help you make this an even better deal. Over in our coupon code forums you can use our exclusive code MOOSE for free shipping on any order $25+.
You will need a filler item to top off your cart to qualify for free shipping. I recommend the Linke Dual USB Car Charger that was $12.99, but is now $4.99. This charger would have come in handy on my last road trip. Our car charger only has room for one USB port, but this one will charge two mobile devices together such as your phone or tablet.
This keyboard is a great deal for a beginning gamer or as a backup for a more advanced gamer. I do not expect that this will do the job for a heavy gamer as the primary keyboard. If you are looking for a keyboard that is a little more durable for a younger child, this might also be your deal. Sometimes it takes a while for kids to learn to be gentle. This keyboard is meant to be wailed on more than an average keyboard.
Image Credit: Mike Joa
(Expiry: 14th April 2015)