Amazon Canada: Save up to 45% on Le Pan I & II Android Tablets!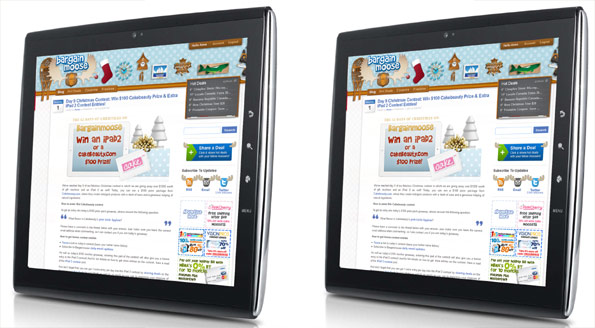 If you don't have a tablet, this is the time to get one. Amazon Canada is offering some really, really good deals on Le Pan Android tablets for an unspecified length of time. Get one now!!
These are the two tablets available. Shipping is free within Canada, of course.
I don't think that, in all the time I've been interested in technology, I've ever seen the price barrier to entry on a product drop this quickly. I mean, I remember when laptops were an absolute luxury item. You couldn't get one for under $2000. It took years for them to drop this much. Smartphones are just getting to the point where you can pick one up with the money you find in your couch cushions. Tablets have gone from moderately priced to dirt cheap in an incredibly short amount of time. You are going to sacrifice some quality (Le Pan is no Samsung) but not that much, considering the prices.
The Le Pan I is low enough in price that you can pick one up for everyone in the family for the price of a single higher end device. You could even get it as an eReader and put the eBook Reader Apps on from all the popular stores like Kindle, Kobo and Sony. You pay almost the same price as a traditional eReader but you get an Android tablet too.
I should mention that the extra $60 for the Le Pan II is very much worth it. I know some people who have an iPad and iPhone and would like to try Android but don't want to drop $400 for a good tablet. The Le Pan II is a great opportunity to experience a newer flavour of Android without having to break the bank or settle for an older version of Android like the Le Pan I has.
(Expires: Unknown)