Amazon Canada: 52% Off Miikey MiiPower USB/iOS/Nokia Backup Battery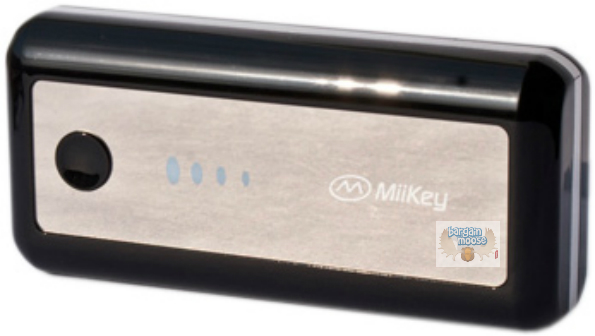 Amazon Canada and MiiKey are bringing you the cure to the pain of bad battery life. They're doing this for super cheap, $37.73, and shipping it for FREE!
If you're like me, you don't have to worry about your phone battery dying since you're always near a computer. If you aren't near a computer, you have chargers in your pockets and in your car, or you can find a USB port on the back of a TV in a restaurant somewhere. These are all valid ways of charging your cell phone. Some people aren't as lucky (?) as I am and thus do not possess the ability to charge their devices all the time. For those people I give you the MiiKey MiiPower Backup Battery.
It is a 5600 mAh battery that you can plug into a device that charges via micro USB, mini USB, Apple 30-pin connector and certain Nokia chargers. Just to get an idea of what kind of charge this thing has, my Galaxy Note II which I think has the biggest phone battery around, is 3400 mAh. I could charge the giant battery in my huge phone one and a half times with this unit. The price is great too; Amazon.com has it for over $50. Since this is over $25 at $37.73, it ships for FREE!
(Expuires: Unknown)