Amazon Canada: $50 Off Asus Transformer TF300T - Standalone or With Dock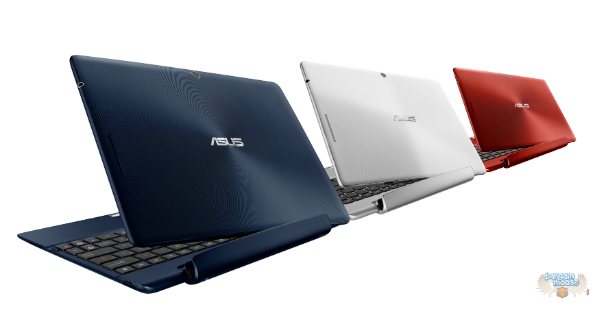 A great sale from Amazon Canada and Asus this week. You get a great tablet at a great price! $50 savings on the tablet by itself of the tablet and keyboard/battery dock.
I owned the original Asus Transformer, the TF101, and the dock and it was quite literally one of the best products I'd ever used. I used it instead of a laptop for well over a year. Maybe over two years. I only sold it because I got a laptop but now I dearly miss my tablet.
If you're at all interested in a tablet, I highly suggest this one. The tablet is great but the keyboard dock really makes it awesome. The dock has a keyboard and mouse that make it infinitely more useful for typing. I find the mouse pad less useful on a touch screen device but it's there if you want it. I found on a few games it was easier to mouse than touch. Actually, that's a good point. The arrow keys on the keyboard map properly to the controls on some games so those annoying on-screen controls, in some cases, go away.
The battery is the other aspect of the dock. It gives insane battery life. I'm talking like 16 hours on one charge. Now of course if you're streaming HD video that 16 hour life is going to be far less but I could routinely go two days, with a fair amount of Netflix watching, on one charge. This really is one of the best mobile computing devices you can get today and the price is awesome.
(Expires: 18th March 2013)