Amazon.ca: Microsoft LifeCam Cinema HD Webcam For $49.99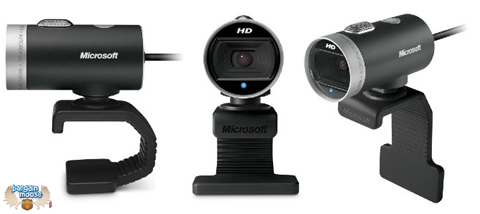 Right now on Amazon.ca, they're selling a Microsoft LifeCam Cinema HD Webcam for only $49.99, which includes free shipping too!
It's reported to be half price on Amazon, down from $99.95.
I have this exact webcam on my home computer. It's really good quality. When I am video calling anyone, they always comment about how clear and sharp my picture is. I also have speedy internet though, so that helps too.
However, the main thing that annoys me about the Microsoft Lifecam is the little stand thingy that is underneath it. I currently have it attached to the top of one of my monitors, but it doesn't really seem to want to stay there. I think that particular type of stand is best when on a flat surface. It does work on the top of my monitor, but I can't seem to get it to point exactly where I want it.
With Skype, you can make free calls to other Skype users, so having a webcam to communicate with family is just brilliant. I recently bought my sister a cheap webcam, so we could have some video chats. She only lives an hour away from me, but we video chat almost every day - it's so handy!