30% Off Select 3D Glasses at BestBuy.ca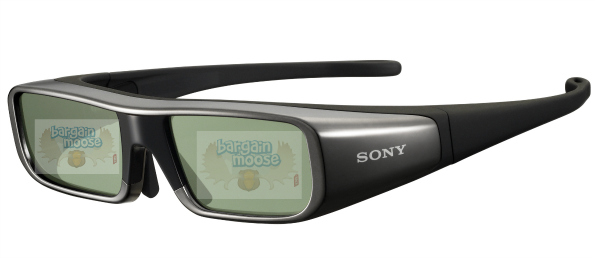 What's better than Canada Day in Canada? Canada Day sales that last two days past Canada Day? What's even better than all of that? Getting it all... IN THE THIRD DIMENSION!!!
I don't know why but the link above has an HDMI cable and a pack of three Blu-Rays right in the middle of it. They aren't included in this sale as fas as I can tell so watch out that you don't buy them thinking they are on sale.
Anywho, there is a fantastic range of glasses here from $20 to $130. The discount is added after the item is added to your cart.
As far as passive goes there isn't much to talk about. They are really like polarized sunglasses in more ways than one. You don't pay for the lenses (except a bigger lense might cost more), you pay for the style. You can get super fancy passive made by designers that cost hundreds of dollars. Alternatively, you can get a four pack of plastic glasses that cost about $7 each. You can even get some that clip on to your existing glasses.
There is a bit more to active glasses. The lenses are actually panes of LCD glass that, when voltage is applied, go black. They do this at a rate matching the TV you are watching. So if you have a 120Hz TV, they flip back and forth 120 times, presenting 60 frames (takes two Hz to present one image to both eyes). There are some problems with these glasses. They tend to be heavy and bulky due to the batteries and circuitry. You also get flicker when you look at anything other than the 3D screen so using a laptop or phone or even looking at someone else on the couch with you is annoying.
Whichever screen you have or are planning to have, this is a great chance to pick up the gear you need for super cheap.
(Expires: 3rd July 2012, 10:00AM)